Process
Yarn
Our yarn plant has modern equipment and technology.
Our production process is carefully supervised by experts in the field, allowing us to offer our customers an excellent product because we only work with premium 100% cotton fibers.
We are very careful with the selection of our cotton and we have the production capacity to satisfy the needs of all our customers at any geographic location.
Go back
Fabrics
We have the whole process of bleaching, dyeing, printing and flocking fabric of any kind, either 100% cotton or blend, with the best quality in the market.
Some of our customers in Mexico:
Walmart, Modatela, Suburbia, El Nuevo Mundo (Mty, Nuevo León) among others ...
Go back
Finishing
In Tenexac Textile (Fabricas "El Valor) we have our own plant tissue within our facilities, so we can guarantee the quality of our products.
Thanks to this, we have a wide and varied range of products, and we are able to adapt to the needs of our customers.
Go back
Gran line de México, S.A. de C.V.
"Fábricas El Valor, Tenexac Textile, has managed to show over many years working together, that their products satisfy very high quality standards as well as being very punctual with deliveries."
Creaciones Cancún, S.A. de C.V.
"We started working with Textiles Tenexac about 8 years ago and we havent had any problem with our orders, they are always correctly received despite being in Cancun. The quality of the products that we provide is excellent and the service is really good".
West Star Industries
"For more than 10 years continuously working with Fábricas el Valor, it has demostrate that it is a very reliable company and it has always maintained the quality we required, in addition its deliveries are always on time."
Company
Tenexac Textiles, (Fábricas El Valor) was founded in 1942 as a textile company engaged in yarn. Over time, our company has grown and expanded the production process to fabrics and finishing.
Thanks to the seriousness with which we treat our customers, our cutting-edge equipment and our premium cotton, Tenexac Textiles has been currently consolidated and recognized in the textile industry as a national company, with many customers throughout Mexico. We have the production capacity to satisfy all our customers by providing them products made with high quality and 100% premium cotton.
Firm
In Tenexac Textiles, we have the latest technology and modern process, which added to the fact that we use raw materials of the highest quality, the results make our products excellent for global competition. Inside Tenexac plant, we have created new opportunities to be innovative and use the most advanced technology.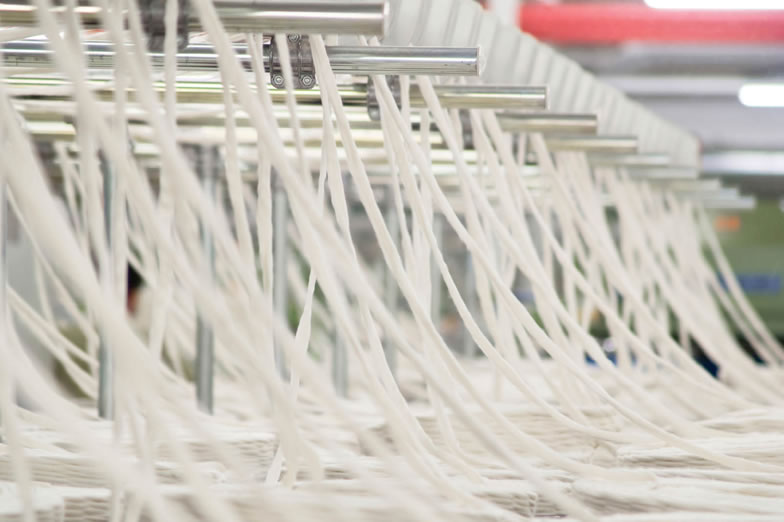 Products
We have a wide variety of 100% cotton products with the highest quality,
such as threads of different thicknesses and textiles.






YARN 100% COTTON

· Yarn 6/1 · Yarn 8/1

· Yarn 20/1· Yarn 24/1

· Yarn 30/1

· Knitting yarn







· FABRIC

Our fabric is 100% cotton

| | |
| --- | --- |
| | Color blankets |
| | Crude blankets |
| | Crude twills |
| | Printed and color canvas |
| | Gabardine |
| | Flannels |
| | Sanforized flannels |
| | Printed flannels |
| | Pre-dyed |

| | |
| --- | --- |
| | Jute |
| | Sanforized yutina |
| | Granite |
| | Corrugated blankets |
| | Bombazine |
| | Indiolino |
| | Kitchen dryers |
| | Smooth poplin |
| | Printed Poplin |
Contact us
(222) 281 0292
281 0109
281 0277
281 0275
Ma. Amparo Veredique Sheim #5,
San Buenaventura,
Panzacola Tlaxcala
CP.90796